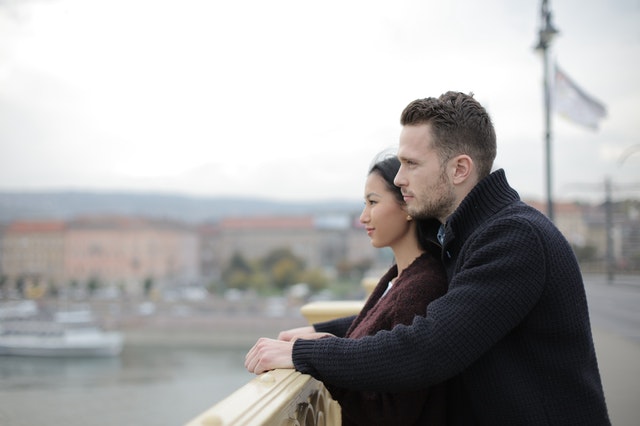 01 Jan

Challenging Moments

God wants to speak to you during the challenging moments of your marriage to offer you His solution, but He will never be able to speak to your heart as long as you allow the inner turmoil to control your thought process. It is the same thing that happens when we try to reason with a child who is having a temper tantrum, you won't be able to get through to them until they calm down and allow the words that is being spoken to them to penetrate their thought process.

So, the next time you find yourself getting, agitated, frustrated, and upset about something that happened between you and your spouse, calm down, pray, and allow God to speak a solution into your heart. Now, be aware that you may not always agree with the solution that God gives, but if you choose to be obedient and follow the lead of the Holy Spirit you will find that the solution that God gives to you will bring peace to your heart.

Are you allowing God to speak to you during the challenging moments of your marriage? Or are you allowing yourself to become agitated, frustrated, and upset with your spouse because of what has happened?
Reference Verses:
James 4:7 (ESV) – Submit yourselves therefore to God. Resist the devil, and he will flee from you.
Philippians 4:6-8 (ESV) – 6 do not be anxious about anything, but in everything by prayer and supplication with thanksgiving let your requests be made known to God. 7 And the peace of God, which surpasses all understanding, will guard your hearts and your minds in Christ Jesus. 8 Finally, brothers, whatever is true, whatever is honorable, whatever is just, whatever is pure, whatever is lovely, whatever is commendable, if there is any excellence, if there is anything worthy of praise, think about these things.
James 1:5-6 (ESV) – 5 If any of you lacks wisdom, let him ask God, who gives generously to all without reproach, and it will be given him. 6 But let him ask in faith, with no doubting, for the one who doubts is like a wave of the sea that is driven and tossed by the wind.
1 Peter 5:6-7 (ESV) – 6 Humble yourselves, therefore, under the mighty hand of God so that at the proper time he may exalt you, 7 casting all your anxieties on him, because he cares for you.
Romans 12:18 (ESV) – If possible, so far as it depends on you, live peaceably with all.
Please follow and like us: