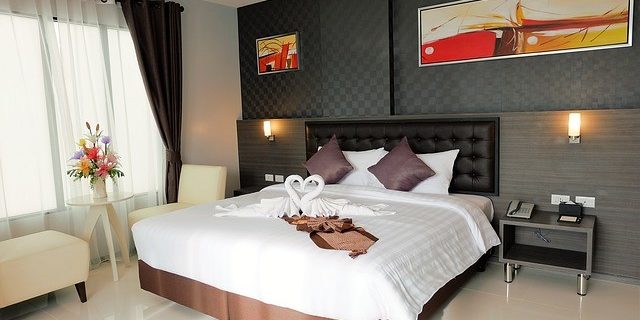 25 Sep

9 Tips For The Marriage Bed
I have found that romance in the marriage bed can be better when:
It is wanted by both husband and wife

There have been a few days between that last romantic encounter

It starts at the beginning of the day with smiles, kisses, kind words, and touches that lead to passion

It concludes at the end of the day after both wife and husband has been looking forward to the romance

Both husband and wife see each other as desirable physically and mentally

The husband and wife have had only one romantic bedroom partner

The husband is sometimes romanced by his wife

The wife is free of the mental stresses of the day and the children are all occupied or asleep

The wife offers herself to her husband unexpectedly
Consider the following scriptures –
Proverbs 5:18-19 – 18 Let your fountain be blessed, and rejoice in the wife of your youth, 19 a lovely deer, a graceful doe. Let her breasts fill you at all times with delight; be intoxicated always in her love (ESV)
1 Corinthians 7:3 – The husband should fulfill his marital duty to his wife, and likewise the wife to her husband. (NIV)
Hebrews 13:4 – Let marriage be held in honor among all, and let the marriage bed be undefiled, for God will judge the sexually immoral and adulterous. (ESV)
Song of Solomon 1:2 – Let him kiss me with the kisses of his mouth— for your love is more delightful than wine. (NIV)
---
If you are not satisfied with the condition of your marriage, you have the option of doing something about it today. Whether you feel your marriage is stuck or you desperately need to find a way to resolve the ongoing conflicts that's damaging your marriage, you can do something about it today. Whatever is causing you to not be satisfied with the condition of your marriage can be resolved by you taking action today.
Call today to schedule a private and confidential Marriage Replenishment Coaching Session with us at 678-218-9955.
Sessions are available in person, online, and over the phone.
Click here to schedule a free telephone consultation.
Each blue highlight will lead you to a recommended Marriage Replenishment resource(s) at Amazon.com where The Color of Marriage receives a small donation from each purchase. We believe that each of the recommended Marriage Replenishment resource will help you improve the sexual aspect of your marriage, which is the climax of the intimacy and passion component of your marriage.
Please follow and like us: